Hair & Beauty Point of Sales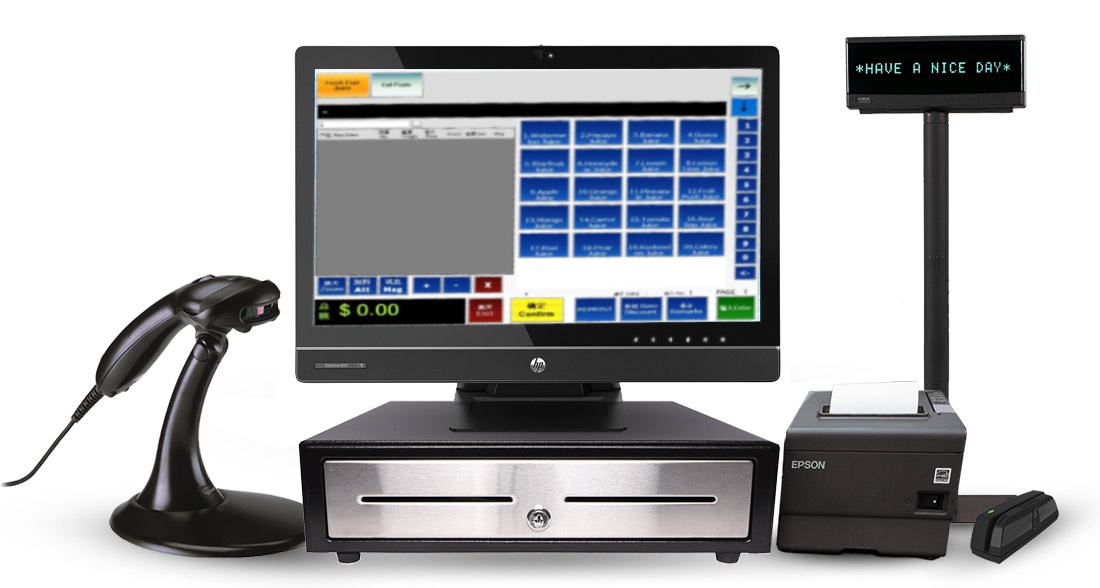 We Put You In Control
Our appointment book shows you exactly what you need to know and is fully customizable, allowing you to specify your working hours, set how much information you want shown, and so much more. With color coded appointments, you can tell at a glance what is going on today and make your appointment book completely your own.
Features
Appointment Book

All-in-one touch-screen Colour-coded appointments Walk-in friendly Rebook on the spot Auto text reminders

 

Cloud-based Client Card

Contact details Colour and medical history, patch tests Special notes feature e.g. tea/coffee preferences All info is automatically backed-up

 

Point-of-Sale

Lightning fast cash register Barcode scanner Receipt email and printing Voucher processing

TreatCard

Salon branded TreatCard Rewards clients with new services/products Increase average spend by 30% Reward clients with points for referrals Check-in clients with a scan of their TreatCard

 

Stock Control

Painless stock takes Auto low-stock prompts Produce itemised lists for orders

 

Over 100 easy-to-understand
Salon Performance Reports

Sales, stock and turnover reports Analyse referrals and requests Create staff rosters Limit access to reports for staff
Beauty / Salon Point of Sales

Beauty POS is a solution tailored made to fit the beauty industry. We have worked with hundreds of beauty businesses in Singapore and we understand your needs.
Save Time with Auto Reminders

Eliminate no-shows with built-in reminder tools. Salon Iris will send your clients text messages and e-mails so you don't have to. Stay focused on your clients. Let Salon Iris handle the busy work!
Staying Power

Create a series of recurring appointments for your regulars, or book a client's next visit while they're checking out with just a few quick clicks.
Scheduling That's as Fast as You

When it's peak business hours, you want to quickly schedule your clients and keep your business running smoothly. Our simple and intuitive appointment book makes it easy to find availability at a glance, and reschedule in seconds with drag-and-drop.

Stay On Top of Your Confirmations

Wouldn't it be nice to quickly see who needs to get a confirmation call at a glance? Salon Iris makes it easy to view who's already been confirmed from the appointment book, and checks clients in quickly once they come in.
Here, There, or Anywhere

With Salon Iris's integrated credit card processing, you really can check out anyone from anywhere in the world! Process credit cards on your business PC, or carry your POS software in your pocket and process online with an iPhone, iPad, or Android device.

Pay It Forward

Sell packages of products and services ahead of time and redeem them as they're used or add a balance on an account if a client is strapped for cash.
Sales Module

   Generate sales invoices
   Apply discounts and promotions
   Hold and recall sales receipts
   Assign members to receipt
   Assign sales person to receipt
   Capture remarks
   Purchase & redeem reward points
   View members' past purchases
   Void receipt with authorised approval
   Print and reprint receipt
   Configurable receipt layout
   Multiple payment types
   Partial payments: Deposit & balance payment
   Arrange delivery of items
   Voucher management
   Unlimited hot keys buttons
   Sell item combos
   End-of-day settlement
   Auto email total sales of the day for each outlets
   Synchronize sales of all outlets to backend system via internet

 

 

 

 

 

 

Sales Module

   Unlimited product creation with multiple attributes
   View stock balance of individual outlets or combined
   View both quantity and dollar value of inventory
   Create purchase orders
   Perform goods received
   Stock transfers between outlets
   Stock adjustments with authorizations
   Stock Taking (Comparing system quantities with physical stock)
   Low stock quantity alert to avoid under-stocking
   Integration with mobile computer or tablet
   Printing of barcode labels for tagging
   Stock card report
   Keep record of historical stock movements
   Real time inventory across outlets

Customer Module

   Customer database storing
   Multiple customer grouping
   Search for customers by various attributes
   View top customers
   View customers' past purchases
   View product sales by customers
   Auto apply membership discounts by customer type
   Birthday list
   Reward Point system – accumulate reward & redemption
   Membership expiry and renewals
   Synchronize member's data across multiple outlets
   Synchronize point rewards information across multiple outlet in real time

 

Stylist Module

   Track sales persons sales
   Multiple sales persons in single receipt
   2 sales person in a single line receipt
   Identify sales person product sales
   Multiple sales person reports

Analytics & Reports

   Centralized web based reports for all outlets
   Sales by product or category
   Daily collection report
   Transaction reports
   Voided transaction reports
   Stock balance report
   Value of stock
   Stock Transfer report
   Customer purchase report
   Sales person performance report
   And many more