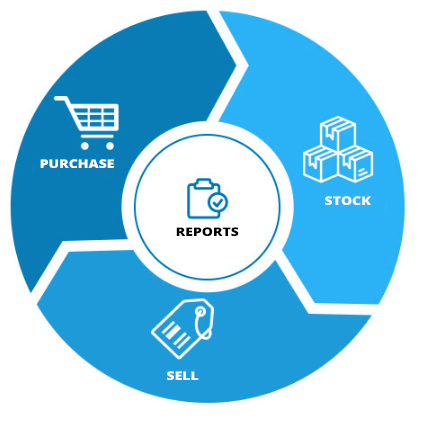 Cloud Inventory - Purchase
Stay ahead of demand curves, keep the right amount of stocks and plan ahead for seasonal changes
Notify and send alerts via email when stock levels are low.

Automatically create a request for a quotation approval when the stock level drops below a certain number that was set.

Manage information and the transition with each supplier.


Inventory Management 
Automatically synchronize stocks in real-time to avoid running out of stock
Product Catalog Management
Product Variants Listing
Bulk Product Data Imports
Warehouses & Locations Management
Purchase Order Management

Product Status
Product History
Products Bundle
Sales Order Management
Reports

Stocks Adjustment
Stocks Level Alerts
Stock Synchronize
Multiple Pricing
Customer Database & Others
Inventory Management Modules 
Cloud-Based Online Inventory Management Software & Solutions - Manage every detail about your inventory in real time from door to door.
Automatically maintain strict lot control. Perform cycle counts. Manage containerization including collection of containers into master units. Minimize material handling by using directed put-away while optimizing storage location usage.
Container Types
Create and maintain a master list of inventory container types, including container type code, customer, customer part number, tare weight, cost, customer ownership and EDI codes
Cycle Count
 Manage and conduct ongoing cycle counts to verify inventory accuracy

Use mobile devices to scan barcoded inventory tags

Use parameters such as location, part or item number or inventory type as the basis for the scope of each cycle count